Benefits of Multani mitti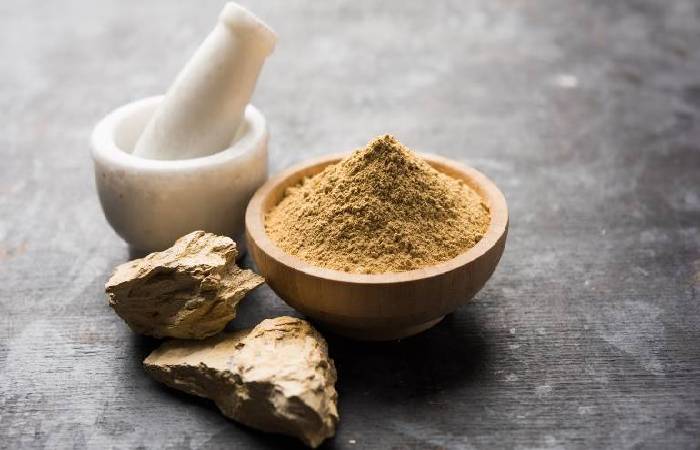 Multani mitti, also called Fuller's Earth, is a type of clay that occurs naturally with vast goodness.
This clay includes a good amount of various minerals, such as Calcium, Magnesium, Iron, Dolomite, and Calcite, which can be very beneficial for your skin and hair.
It has cleansing properties and also works as an effective natural antiseptic.
These benefits of Multani mitti have long been recognizing, and it has become a common ingredient in many herbal skincare products.
Multani mitti benefits for face
Multani mitti is a natural oil-absorbing agent.
It can work as an excellent potion to control excess oil on the skin.
People with oily skin can easily replace any chemical-based oil cleanser for Multani mitti that does not affect facial skin.
One can use Multani mitti several times a day to control excessive oil secretion from the facial skin.
It can also be used to remove dirt and dust from the face. On the one hand, it removes dirt efficiently, and on the other, it infuses the goodness of minerals into the skin.
The best part is that it protects your skin from the harmful effects of chemical-filled soaps and facial washes that you would otherwise have used to clean dirt and dust.
And also, It can be used effectively as a natural facial scrubber to exfoliate.
Due to its mild nature, it can be used daily and is quite effective in cleaning dead cells' skin.
It is using Multani mitti as a facial cleanser saves as much money as skin, as it is free of any chemicals that can damage your skin in the long term and is much cheaper than any other facial scrubber available on the market.
Fuller's Earth is believed to have properties to lighten the complexion of the skin.
The face pack made with Multani mitti, yogurt, and honey is trendy for an even glowing complexion.
Regular use of It can visibly improve skin complexion without damaging your skin.
It can work wonders for people who suffer from pimples and acne.
It helps not only to get rid of excess oil, which is often the leading cause of blackheads and acne, but it also clears clogged pores and provides an effective acne and blackhead cure.
Benefits of Multani mitti for the skin
Multani mitti can be used to remove oil and dirt from the skin.
Due to its ability to absorb oil, It can be used effectively as a soap substitute for cleansing the skin.
Fuller's Earth also has antiseptic properties to be an excellent gentle cleansing agent for trouble-free skin.
Fuller's Earth mixed with yogurt can improve skin complexion.
Using Fuller's Earth Pack on the darker parts of the skin can ensure an overall more fair and even-toned complexion.
Fuller's Earth can also be used as a body scrubber.
Unclogs pores and removes dead skin cells ensuring better health overall skin.
Efficient removal of the layer of dead skin cells ensures better moisture absorption, which naturally promotes healthy skin.
Multani mitti can increase blood circulation in the skin.
Therefore, by using a Multani mitti pack on your skin, you can ensure general good health for your skin.
Due to the high mineral content, Multani mitti also acts as an antiseptic on the skin, keeping germs and bacteria away.
Therefore, if you suffer from skin problems caused by germs, Multani mitti maybe your best natural way to defend yourself.
Multani mitti can also use to treat sunburn.
The effect of the sun's scorching rays on the skin can cause moderate to severe sunburn.
If you've come back from your beach vacation with sunburns on your back and shoulders, a pack of Multani mitti can be very comforting.
Benefits of Multani mitti for hair
Fuller's Earth can be highly effective in treating dandruff on the scalp.
The product can absorb fat and oil and increases blood circulation to the scalp, which eliminates dandruff and helps to maintain dandruff naturally.
.
The Multani mitti hair pack can use efficiently to straighten hair naturally.
The pack should be added with the white of an egg and kept overnight before washing in the morning.
Excessive hair loss is increasingly becoming a common problem for people of all ages.
Multani mitti, with its antiseptic properties, can use to treat hair loss effectively.
It powder mixed with Aloe Vera juice can cure many scalp problems, thereby controlling hair loss.
Itchy scalp is another problem that can effectively treat using a packet of Multani mitti and lemon juice on the scalp.
The pack to apply to the scalp should not be too thick and should be allowed to dry at least halfway before washing under running water.
Fuller's Earth can also use for hair growth.
This natural clay can increase blood circulation in the applied place.
Therefore, applying a packet of Fuller's soil mixed with ground fenugreek seeds and adequate water on the patches where the hair has been thin can be highly effective in stimulating hair growth.
Split ends are a common problem for many women. Although Fuller's Earth is not the best remedy for treating split ends, it can offer instant and commendable results.
Add powdered Multani mitti with the right amount of yogurt to make a smooth paste, and add 1 full vitamin E capsule to the packet.
Now apply it to the ends of your hair, leave it for 20 minutes and then wash it off with pure water.
In case you suffer from damaged and brittle hair, use the pack all over your hair for an effective result.
Some effective packs of multanimitti for face, skin, and hair
Multanimitti and aloe vera for the summer
A face pack made from Multani Matti and Aloe Vera can help nourish the skin and offer a tremendous calming effect.
This pack can also be effective in combating skin tanning and controlling perspiration and excessive oil secretion from the skin during the summer.
Soak some multani mitti in freshwater for 30 minutes, and then add 3 tablespoons of freshly picked aloe vera pulp with 3 tablespoons of softened multani mitti.
Mix the ingredients and apply them to the face in a thick layer. Let it sit for 20 minutes, and then wash it off with water.
Multanimitti hair pack, egg, and olive oil for each season
A hair pack made from Multani Matti, olive oil, and egg can be very nourishing for the hairs.
This pack can control hair dryness by making hairs naturally soft and shiny.
This pack can also be ideal for frizzy hair during winter.
Take a whole egg and toss it into a clean container.
Add 2 tablespoons of olive oil. Soak 4 tablespoons of multani mitti powder in this mixture.
If necessary, add a little freshwater.
Once the multanimitti has become smooth, mix all the ingredients and apply them to your hairs.
Leave on for 30 minutes without letting the pack dry, and then wash with a mild cleaner and plenty of water.
Multanimitti and orange peel scrub for your skin
A scrub made with Multani Matti and orange peel can deliver the best results.
Pick up some orange peels, dry them in the sun, and then grind them into powder.
Soak some multani mitti over freshwater.
Once the multani mitti forms a slightly runny paste, add the orange peel powder. Mix well and use this mixture as a natural exfoliator to get smooth and soft skin.