Cannabidiol (CBD) first started gaining popularity in the United States and became a huge trend that gradually conquered other markets across the globe.
Nowadays CBD-based products are widely available in many UK stores and anyone can freely buy CBD oil for personal use without needing a special permission.
It is also available online, where many sites, such as sarahsblessing.co.uk offer organic high quality oil and other products like CBD candy, tea and creams.
But what is exactly CBD? How it's related to the cannabis sativa plant? Is it legal in the UK? Will it get me high? Is it addictive? What are the benefits of consuming it?
Although there's a great public awareness about CBD therapeutic benefits, there are still people that have doubts about it. This article will answer the most common questions regarding CBD oil.
What is CBD oil?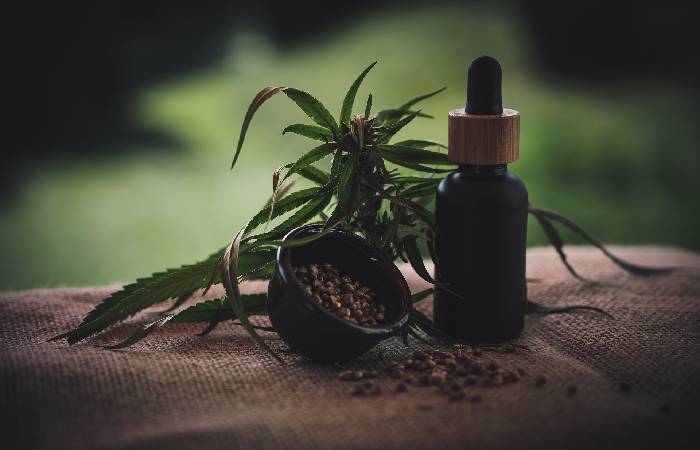 Cannabidiol (CBD) is a chemical compound of the Cannabis Sativa plant, along with tetrahydrocannabinol (THC) and other hundred cannabinoids that can be found in the plant. It can be extracted from marijuana plant or from hemp, a variant that has high concentration of CBD and low of THC.
Hemp is a fast growing plant and it's used for industrial purposes, since it can be refined into paper, clothing, bioplastics, biofuel, among other products. So it's plantation is widely legal across the globe since long ago.
Most CBD oil is extracting from hemp, since it's the variant that provides the highest concentration of this compound, with little or none THC. CBD-based products must not contain more than 0,2% THC to be legally sold in the UK.
It is produce by extracting cannabidiol from the plant and blending it with an oil, most likely coconut or hemp seed oil.
This preparation allows users to use it as sublingual drops that must be hold for one minute before swallowing. During this time, absorption into mucous allows access to its therapeutical benefits.
Will CBD get me high?
Both Cannabidiol (CBD) and tetrahydrocannabinol (THC) are psycho-active substances. These means that they have effects on the central nervous system.
But, unlike THC, It has no intoxicating effects on humans. Instead, clinical trials probed that have positive effects on several common health issues. Such as anxiety, depression, pain, nausea, insomnia, appetite, among others.
It has also been successfully used to treat cancer side effects and to reduce epileptic seizures.
Is it safe to use CBD oil?
WHO report on cannabidiol states that it "exhibits no effects indicative of any abuse or
dependence potential". This means there's no chance of overdosing or getting addicted to this substance. That's the main reason why it has become legally available in many countries.
The report also states that "CBD is generally well tolerate with a good safety profile" and that "there is no evidence of recreational use of CBD or any public health related problems associated with the use of pure CBD".
The only issue reporte is suppose to be relate to drug-drug interactions. That is why this product is not recommend for people who is taking any kind of medication.
So, yes, CBD oil is safe. But there are some things that need to be consider in order to safely access its benefits.
The market is big and not all the offers are adequate according to UK law. So, to be safe, it's better to buy CBD oil from trusted stores or online websites and to check on reviews.
Another thing to consider is, as we said before, that to be legally sold in the UK the oil must contain no more than 0,2% THC. This is a key factor in avoiding undesirable side effects. It has been stablish this way base in studies that confirm that percentage of THC to be completely safe.
Regarding the amount people should be taking, UK Food Standard Agency (FSA) recommends that healthy adults do not take more than 70mg a day. This is about 28 drops of 5% CBD oil. Although, doctor's evaluation is recommend in order to consider each personal case.
Also, FSA do not recommend CBD oil for people in vulnerable groups, such as pregnant and breastfeeding women and people under any medication.
Aside from this matters, as usual, it's important to check on the quality of the product that we are about to consume. You might want to check if the CBD oil is certified organic. Coming from plants that where treated with no pesticides. Also, it's important to check if the oil comes from a CO2 extraction process that preservers its quality and the full spectrum of other cannabinoids, terpenes, flavonoids, nutrients and antioxidants.
What are the benefits of using CBD oil?
Cannabidiol popularity it's based on its new approach on a number of common health issues. Because it provides a natural solution, with a calming effect in the central nervous system and no undesired side effects.
It is a good candidate to treat somatic and psychiatric disorders. According to a report called "Dosage, efficacy and safety of Cannabidiol administration in adults: a systematic review of human trials". Written by Christian Larsen and Jorida Shahinas and published in the US National Library of Medicine website.
One of the therapeutical benefits of CBD is to reduce anxiety. In the trials analyzed on Larsen and Shahinas report. It is stat that an acute administration of CBD reduce anxiety compared with placebo and increase mental sedation. The study also indicates that CBD may have positive effects on other illnesses such as schizophrenia, reducing psychotic symptoms.
Another study called "Cannabidiol in anxiety and sleep: a large case series" conducted by Scott Shcannon. Nicole Lewis, Heather Lee and Shannon Hughes and published in the same website. States that "CBD displays promise as a tool for reducing anxiety in clinical populations".
The trial involve 72 adults with anxiety (47) or poor sleep (25) that within a month show a decrease in anxiety in 79% cases and improve sleeping in 66% cases. Showing the effectivity of CBD to treat both conditions without side effects. Since the substance was well tolerate by the participants.
In conclusion, although more research is still necessary to acknowledge the full potential of CBD, as far as we know. It's already an effective option to treat several issues in an innocuous and natural way.