Smart devices for the elderly
Social distancing during the COVID-19 pandemic has influenced the lifestyles of the elderly and made caring for them one of society's top priorities. On the one hand, they must follow social distancing as much as possible, on the other hand, proper care must be provided to them at home. Healthcare software solutions including the Internet of Things technologies, help address the challenge. We'll tell you how IoT improves the quality of life of elderly people and helps them observe anti-COVID measures.
How IoT works
IoT is based on transmitting data within a system of connected devices with no need for human-computer interaction. Smart devices collect the information out of the environment using special sensors and transfer it via the Internet to other devices or systems for processing.
The term IoT was first used in 1999 by British engineer Kevin Ashton in his presentation for Procter & Gamble. He predicted that these technologies would drastically change many processes in the world.
We use IoT-powered devices in our everyday life. Smart homes, fitbits, pressure sensors in motor tires – these are simple examples. IoT is applied in manufacturing, transport, the power industry, agriculture, and healthcare.
IoT in healthcare
According to a report by Allied Market Research, the global IoT market in healthcare in 2019 was estimated to be $113,751 billion and will reach $332,672 billion by 2027. IoT-based solutions are gaining momentum due to the rapid technological advance and increase of investments made by the key market players.
The number of people with chronic diseases – cardiovascular diseases, diabetes, oncological diseases, chronic obstructive pulmonary disease, and so on – is constantly increasing. Such diseases require constant monitoring. The devices collect data on patients' conditions in real-time and transfer it to medical workers, helping them make necessary decisions concerning patients' health promptly.
Moreover, a patient doesn't need to make a doctor's appointment every time. This saves people's time and provides the opportunity to spend healthcare funds wisely.
Some statistics
The world population is aging. The average age of an inhabitant of the Earth is 31 years old, and this figure is constantly rising. According to forecasts, by 2025, there will be more than two adults over 65 years old for every child under the age of four. Life expectancy is increasing due to the advancement of medicine and the improvement of life quality.
What does this mean for society? The elderly and their health will require better care. Today, healthcare software development companies are developing solutions that help the elderly take care of their health and stay active for longer. How does IoT help them with that?
IoT prevents falls
The risk of losing one's balance and falling increases with age and may result in injuries. For the elderly, as a rule, these injuries are hip fractures that require surgical treatment and take a long time to recover from.
When elderly people stay home alone, it is crucial to prevent falls or at least minimize their consequences. For this purpose, various IoT-based technologies are applied, such as wearable devices and appliances installed in the house. They fulfill several functions:
analyze the possibility of falls in the environment;
register cases of falls and send alarms to caregivers;
make it possible to inform others of the fall just with one click.
Elderly people need to be taught to use smart devices for the prevention of falls. That's why it is recommended for the manufacturers of these solutions to make sure that their programs have simple intuitive interfaces and are as easy-to-use as possible.
Companies that provide healthcare software development services have solutions for fall prevention. We have already written about such technologies. For example, SeniorAdom and Vitalbase have developed remote monitoring systems. The systems include motion sensors installed in houses and wearable devices – pendants and watches. The accessories read the motions of elderly people to track their location and transfer the data to the system.
The program automatically detects changes in behavior. Self-learning algorithms foresee risks arising from people's weakness, deterioration in their mental condition, and medical problems such as Alzheimer's disease. This allows caregivers to act immediately in case of emergency and ensure better protection for elderly people.
If a person falls, the device sends an alarm to a healthcare facility. This reduces the time to call the ambulance, and the injured person can hold still, which is crucial in case of fractures and bruises.
When using the above devices, only the information about elderly people's movements is transferred – their personal data remain secure.
IoT for monitoring the state of health
As a rule, the elderly give their consent to install the remote monitoring systems in their homes. This enables them to live independently – without moving to a nursing home or requiring additional care.
Technologies help the elderly not only cope with the issue of falling but also take care of their health and stay active longer. Today, it is one of the significant factors of the advancement of preventive medicine.
Activity trackers remind elderly people to go for a walk. Appliances with automated functions and remote control help them cope with daily tasks on their own.
Another function that IoT fulfills is reminding the elderly of medical requirements. A mobile app sends a notification that it is time to take medication or perform certain activities prescribed by an attending physician (as elderly people often suffer from memory disorders).
In addition, wearable devices read blood pressure, breathing and heart rate, and other vital signs, transferring all the necessary information to a doctor. The data collected over a certain period allows for tracking the health state dynamics on one screen.
Conclusion
A society is evolving in the right direction if it takes care of vulnerable populations. The useful features of IoT open possibilities for the elderly to lead longer and more active lives.
Andersen specializes in custom healthcare software development. Our experts will help with developing integrated solutions that will make health care even more efficient.
Author Bio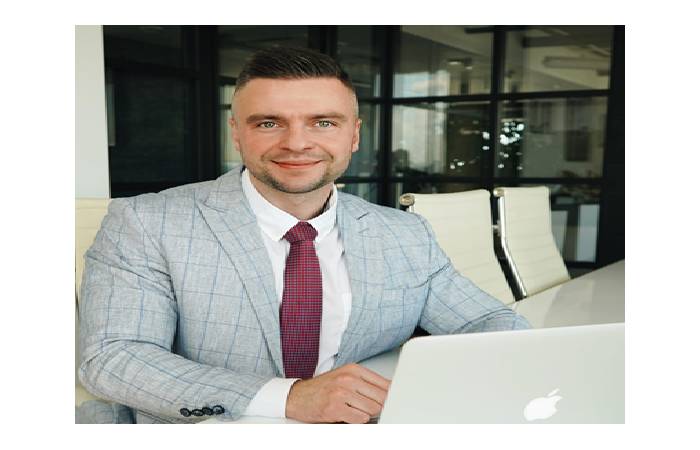 First Name: Sergey
Last Name: Avdeychik
Description
My name is Sergey Avdeychik. Currently, I work as Director of Healthcare Technologies at Andersen – Healthcare Software Development Company. Being a part of the IT family for years, I aim at transforming IT processes in support of business transformation.