5 Fashion Blunders That Can Ruin a Man's Look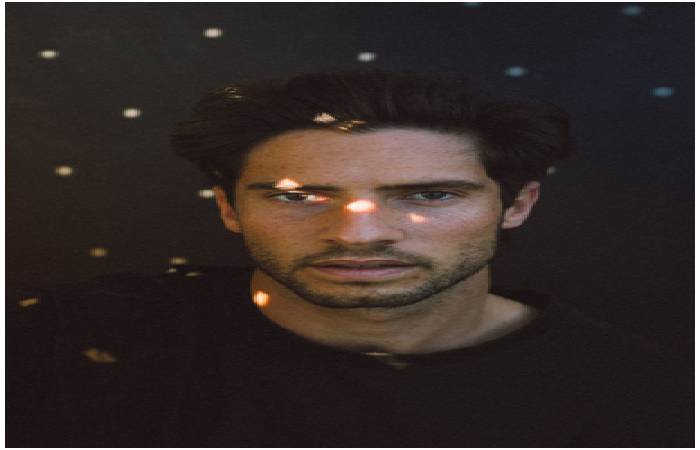 Photo credit: Rachel Claire
You have just asked a lovely woman out for dinner and she said yes. You want to make a good impression. Or, you are going to meet some friends for drinks and some people will be there that could help you in your business. Each of these events is casual. You ask your friends and they tell you it is not a big deal, just be yourself. You are not in your 20's anymore, so what does that mean?
Is "yourself" who you are trying to be? "Yourself is single and "Yourself" needs to grow his business. So, ask "yourself" who he would like to see walk through the door. Even casual dates go to restaurants that have tables, real dishes, and cloth napkins. If your 30-something date arrived in torn jeans and a football jersey, it would look inappropriate. If she showed up in an evening dress with 4" heels and diamond earrings, she would look out of place. It is the same with your future business associate. If he looks like he can leave there and go to mow the lawn, he didn't respect your meeting. If he comes in wearing a 3-piece suit, he would give the impression that he could be stuck on himself. First impressions cannot be taken back.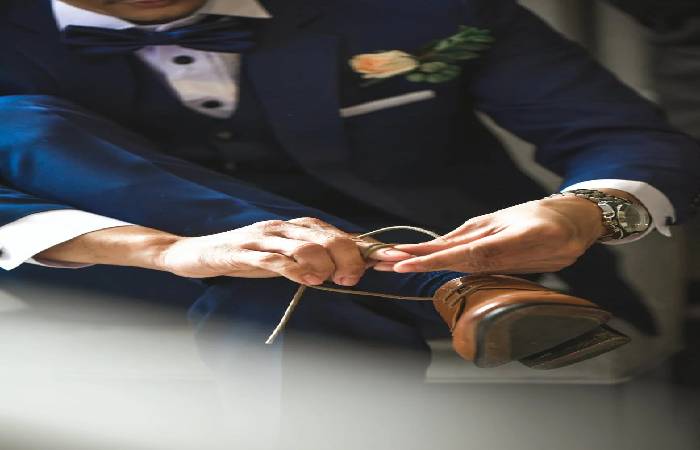 Photo credit: Lawrence Suzara
Carl Thompson
Carl Thompson is an award-winning expert in men's fashion. He is based in the UK and has ranked in the top 10 Men's Lifestyle Blogs. Fashion influencer, Carl Tompson gives some more tips here. Thompson has often been featured on the Lottoland blog, advising newly made millionaires on how to dress the part. Lottoland is an industry-leading offshore casino company. They offer lotteries around the world. The winners of their games and lotteries become very wealthy, very quickly. The blog gives them a lot of practical advice on how to begin their new phase in life.
Blunder # 1 – dress for the occasion
Dressing for the occasion does not mean being uncomfortable. In a nice restaurant with casual dress, trousers, nice jeans, or slacks are fine. A button-down shirt or turtleneck works well, and a blazer will pull you all together.
Note: Stay away from corduroy fabric. Women do not like it generally. Stay with blue or black for your blazer. Grey is great or a suit, but bombs as a jacket. Do not go for your college coats. Well-dressed men do not wear bomber jackets, biker jackets, or denim.
Blunder # 2 – tailor
The most important thing that you can do to look like a well-dressed, and successful man is to wear clothes that fit. Your shirts need to be tailored to fit you. They do not come off the rack ready to wear. Ans also,  your trousers need to fall correctly in front and back and fall to the correct spot on the ankle. If you want to look well-dressed, wear clothes tailored to fit you.
Blunder # 3 – shoes
It's been proven in interview after interview, a man's shoes are usually in the top five things a woman notices about a man, and certainly in the top ten. A man needs good shoes that are cared for. It makes a statement that he is concerned with the things that matter. A good pair of shoes will last for years. Having them polished, replacing the laces when needed and having them repaired if they begin to show wear is all the maintenance shoes need. Don't skimp on the shoes. Don't think anyone believes if they are not real leather. Take a step up and treat yourself well with good, well-fitting shoes.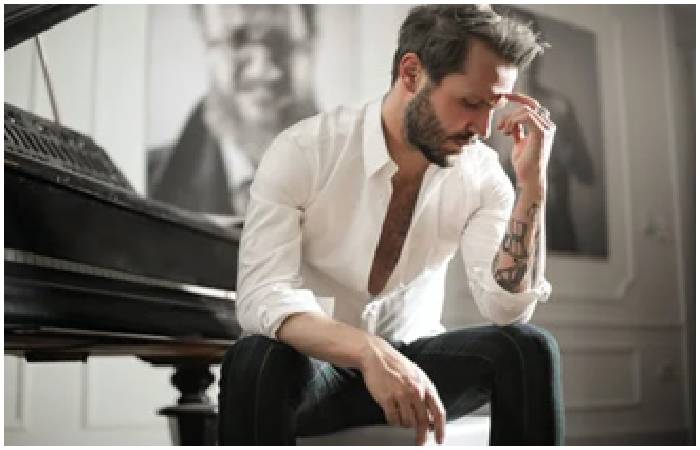 Photo credit: Andrea Piacquadio
Blunder # 4 – Coat
However, nothing can pull together the look of a well-dressed man like a nice coat. A camel coat is often a favorite because of its texture and looks of expensive fabric. The coat resists stains and looks stunning over most outfits. But a common mistake men make is wearing a coat that is shorter than their blazer (much like wearing a blazer that is shorter than a shirt). It looks tacky and ill-fitting. Just don't do it.
Blunder # 5 – Buttons
And also, men seem to have a problem knowing where to begin and end buttoning. Here are some tips:
On a two-button or three-button blazer, never button the bottom button
On a button-down shirt, never leave more than two buttons open from the neck.
If you wearing a tee-shirt under your shirt, the tee-shirt cannot seen. Button until it is cover.
Do not button shirts all the way to the neck
And also, you can begin your journey in fine fashion with just a few pieces. Add to them over time. Mix and match. If you have a few nice pieces and you wear those pieces correctly, they can get you through any situation. Just stand with confidence and notice those around you. You will quickly see those who know how to impress and those who are still a bit off the mark. You can avoid that list by watching for these common fashion blunders.